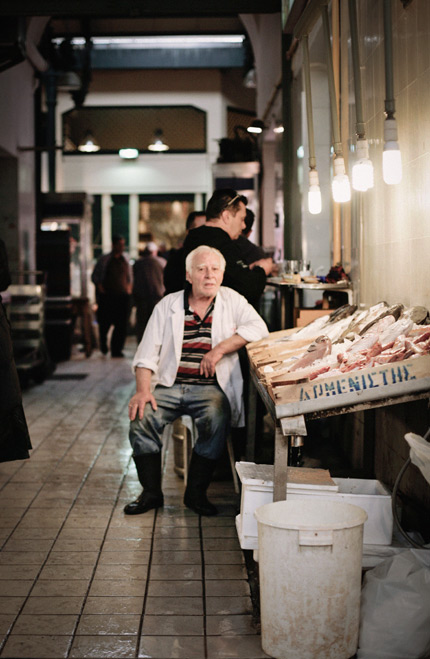 Athens Snaps - and Frozen Yoghurt with Greek Olive Oil
14 March 2012
Apologies for another long absence here – and thank you so much for all your kind words and prayers on my last post, I'm very grateful for your support.
My trip to Japan was a very emotional one, but I'm glad I went back to see what is really happening through my own eyes. It's already been a year since the earthquake – some things are back to normal, but in most affected parts there are still thousands of people who need both short and long term support.
I'm organising a Japan fundraiser at the moment which I'm hoping to launch in April through my blog. It will be a raffle full of wonderful foodie prizes, so stay tuned and I hope many people can help to raise money for those who still need help.
Meantime, I've been travelling a lot for my work, and there are so many stories that I'd love to share here – hopefully I'll get back into the habit of posting more regularly this year…
I went to Athens last autumn to shoot for a wonderful olive oil company called Esti – I had been working with them for a while and the lovely owner George asked me to come and shoot around the city as well as shooting for his wife Ada's beautiful Fresh Hotel.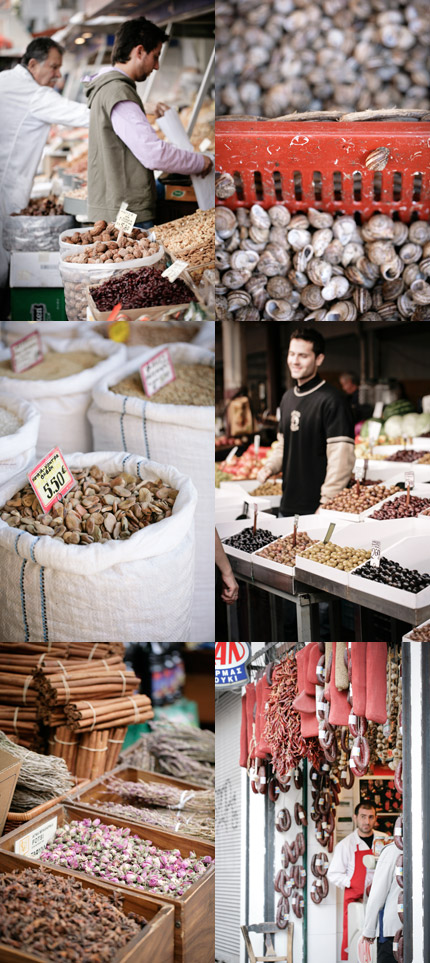 It was my first time to visit Greece and I only had a few days in Athens – sadly when I was there, many strikes were going on because of the economic crisis, so I had to shorten my already shot stay otherwise I wouldn't have been able to fly back :( There certainly wasn't enough time to fully explore, but I really enjoyed staying in the city full of rich history, lovely people, and of course beautiful food. I was particularly excited strolling through the central fish and meat market which is just around the corner from Fresh Hotel – it was vast and great fun to explore. Everyone at the hotel looked after me well, not to mention George, Ada and all the people from Esti.




As well as devouring the old Greek favourites such as Souvlaki or Greek salad during my stay, I came across a wonderful dessert at the restaurant in Fresh Hotel. The pastry used in the dessert was called Kataifi which is like Filo pastry but in vermicelli-like strands. It is often served similar to Baklava,
but I found that a little too sweet for my taste; at Fresh Hotel, they serve it with semolina custard inside, along with red wine poached pears and vanilla ice cream -it was divine. I asked the chef for the recipe which he kindly gave me – then Ada also kindly translated it for me :) Ada also bought me some Kataifi pastry to take it back – I recreated it at home slightly changing the recipe by adding Marsala poached pears and turron ice cream to go with it, it was really lovely.
I'll post the Kataifi recipe sometime, but I wanted to share another recipe today that uses Esti's beautiful olive oil. A few years ago, George and Ada bought the traditional olive oil company which was established in 1912, in Kalamata – well-known as the region where the highest quality of Greek extra virgin olive oil is produced. Theirs has quite a distinctive aroma of apples and bitter almonds which I love, and when I tried frozen yoghurt drizzled with extra virgin olive oil and sprinkled with flaky sea salt at a restaurant in Tokyo, I thought their oil would be wonderful for this.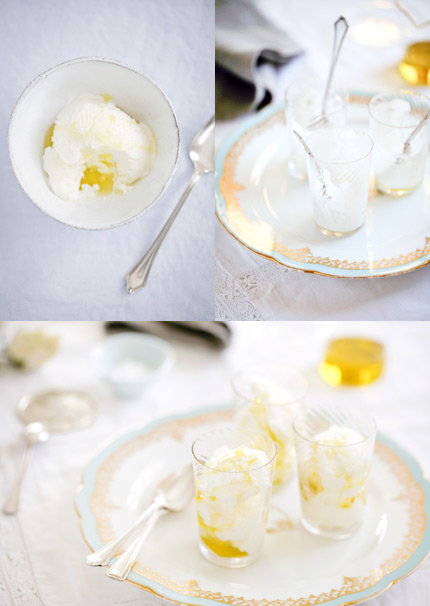 This is barely a recipe and you may be put off by the combination, but believe me, it's delicious! The lightness of the yoghurt really brings out the flavour of the oil and salt. You can use any extra virgin olive oil, but be sure to use the best you have.
The frozen yoghurt recipe is from David's The Perfect Scoop – Heidi also posted the recipe here. Like Heidi noted, I think the simplicity works best – you could add vanilla extract, but I prefer without for this. It's also important to use good quality, whole milk Greek-style yoghurt which is rich and much creamier than regular yoghurt. (If you can't find Greek-style yoghurt, you can strain the regular variety as Heidi describes.)

Frozen yoghurt with extra virgin olive oil and sea salt
720g Greek style yoghurt (or equivalent quantity of strained yoghurt)
200g caster sugar
Extra virgin olive oil
Flaky sea salt (I use Maldon)
Mix together the yoghurt and sugar until the sugar is dissolved and refrigerate for about an hour. Churn in an ice cream machine according to the manufacturer's instructions.
Serve with sprinkle of flaky sea salt and a drizzle of extra virgin olive oil.