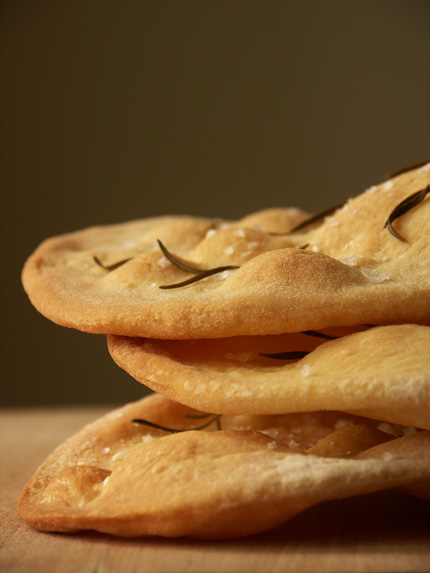 Thoughts about Bread Making
25 February 2005
I have a love and hate relationship with bread making. I've always wanted to make nice simple bread that you can taste the ingredients of as you chew, but I often end up getting rather disappointed. I'd like to think I'm making a little progress, but I still don't know what/why goes wrong/well and I really need to learn 'the science' properly. I've been reading Peter Reinhart's The Bread Baker's Apprentice and it really helps to understand how bread making works.
I've been making some bread from the recipes in Bringing Italy Home by Ursula Ferrigno – I like her simple approach to the ingredients and really think that's the way cooking should be. Speaking of simplicity, I find that Italian and Japanese cooking have a lot in common (ie no mucking about). Hmm, I'm getting homesick again…
Anyway, bread. I made a plain recipe, so-called White Pizza this time – that's basically the poor man's version, relying on the flavours of good oil, salt and rosemary. I often make pizza as Matthew is a real pizza-man (!) but this one is more like a snack rather than a main course.
It goes well with almost anything – light in texture yet full of flavour (although I baked it a bit too long when I took this picture). You make Biga starter with fresh yeast (it takes time, but I quite like the smell of the yeast filling our house!), which enhances the flavour of the dough and makes it different from the classic pizza.