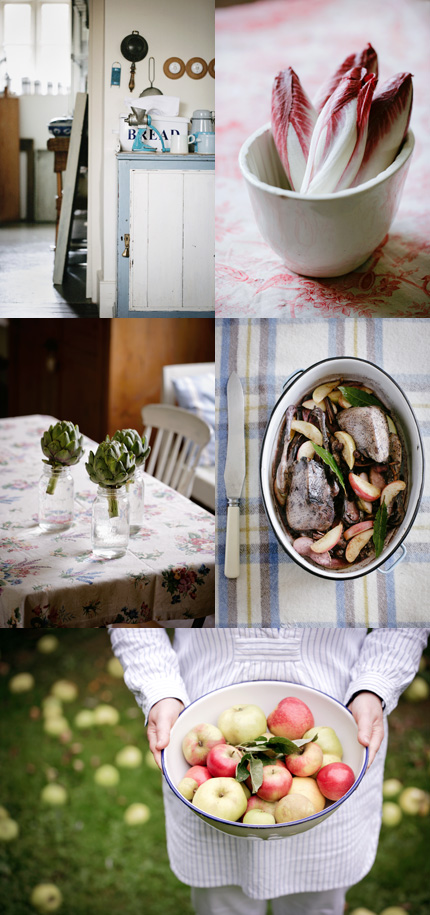 Thoughts on Japan and An Update
17 November 2011
It feels rather strange to come back to this space after being away for so long – I didn't mean to neglect it, and I've been keeping in touch on Twitter, but since the big earthquake and tsunami hit Japan in March, it's been difficult getting back to blogging; I felt that writing about food was not important… But I would like to thank everyone who sent me kind wishes and prayers – it really means a lot to me and I wish I could tell you all how grateful I am.
It's already been eight months since the earthquake hit – you don't see much (if any) news about it outside Japan any more, and even in Japan, some people seem to have started forgetting what has happened. I was on my way to work when I learnt about it and how serious the situation was. My family lives in Iwate, one of the worst affected areas; I frantically tried calling them, and it took me three days to finally reach them to know they were OK. They live inland so luckily escaped the tsunami itself – the damage they experienced was relatively little – but the scale of the devastation not far away was just beyond belief.
I grew up in the area too, and spent four years in Sendai (one of the worst hit areas in Miyagi) during college, so it was very hard to watch all of the familiar places get smashed by the massive tsunami which took nearly 20,000 people's lives – I lost a relative and some friends are still missing. And as if the devastation wasn't enough, we are now facing many potential issues caused by the damage to the nuclear power plant in Fukushima. Thousands of people were forced to move out, and some of them will never be able to go back to their homes in their lifetime. Many people in Japan are living with fear and uncertainty of what the future holds and struggling with the lack of information and logistical support from the government. So, we will be facing some difficult times, but at the same time we are determined to get through them and rebuild our lives.
I'm actually posting this on my way back to Japan – it's been four years since I was last there so I obviously haven't seen any of the damage or ensuing changes, and with the fact that my mother is ill, it will be a very emotional trip for me. But I'll have plenty to keep me busy, and I hope to share some experiences when I come back – and that I can organise something through this blog to help those still in need.
On a brighter note, my work has been very busy this year and I've been travelling a lot for my assignments. I've been shooting a book for wonderful author Cherry Menlove; a few months ago I was honoured to work with Bill Granger for The Independent; regularly shooting for US magazine Culture as well as Japanese magazine Ryori Tsushin; and my images from friend Jane Cumberbatch's beautiful home were featured on Design Sponge etc. I'm looking forward to sharing more here sometime soon.
Today I'll leave you with images from a project I've been working on over this year – shooting for an exciting new online magazine, The Foodie Bugle, started by Italian food writer Silvana de Soissons. It's dedicated to highlighting the work of anyone with a real passion for food, from artisan producers to writers and everyone between. Silvana is one of the most passionate and loveliest people I've ever met – let alone shooting and tasting her delicious and hearty food, it's a joy just spending time with her (and her dogs & cats) at her beautifully restored Wiltshire home.
On one of our shoots, Silvana took me to the Daylesford Organic farm in Gloucestershire – some of you have probably seen their beautiful products at their London branches, but the farm shop itself is even more extensive and charming. After our delicious lunch, we were privileged to be given a tour of their estate (not normally open to the public) to see all their animals and learn about their philosophy of organic growing and rearing. You can read more about them on Silvana's blog – it's a wonderful place and I urge you to visit there if you are in or near Gloucestershire.
OK, I should go now – hope you're all well and look forward to catching up with you soon. kx