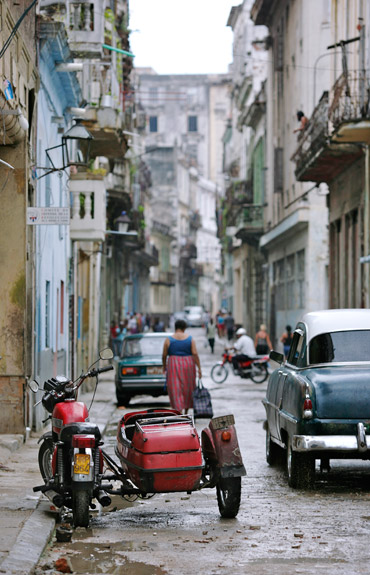 Habana Snaps
27 June 2008
It looks like we may be able to enjoy a real summer in the UK – unlike last year – somehow I've become more grumpy since I moved to the UK (especially the winter months) but I'm just happy when you have these gorgeous summer days – nice and dry, not too hot, and best of all, much longer days to enjoy the lovely evenings.
We had a great time in Cuba – although we encountered a few unfortunate incidents including both of us having food poisoning and our flight having to go back to London after we had already flown a few hours on the way there (I hate flying more than anything so it was a real blow for me). So although we lost one and a half days from our week schedule (being stuck in the airport as well as being sick in the hotel), it was still a fascinating place to visit.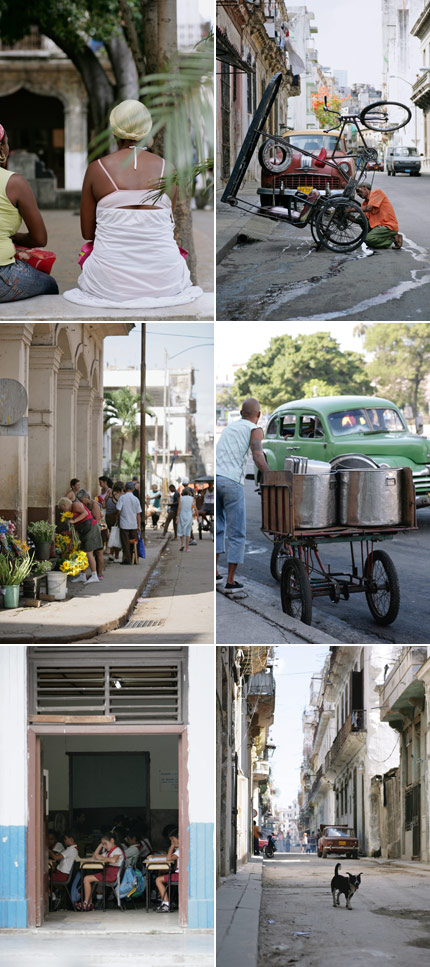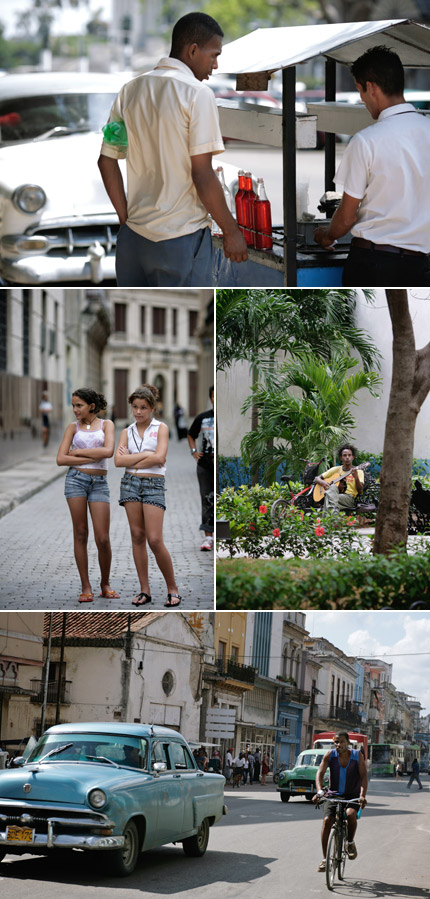 I'm no good at politics, but the unique aspect of Cuba was definitely the reason I had wanted to visit for quite some time – everyone who went there raved about how fascinating the place was and told me that I should go before things change too much – and I'm glad I finally had a chance.
It seemed that the majority of the tourists in Cuba were Canadians, Spanish and British (many believe that Americans are not allowed to travel in Cuba; technically they can but in practice the strict regulations make it very difficult) – and we quickly learnt on the first day of our stay that the hustlers' way of um, hustling, was first asking the tourists where they came from – in our case England – then they tell you that they love Ali G (AKA Borat) and as you walk along chatting they want to take you to a club where a big party is held and you can enjoy some performances from Buena Vista Social Club – well, I knew most of the members had died sadly so it was obviously a con!
Having said that, they weren't really persistent and many just like to enjoy chatting with people – this seems to be the personality of Cuban people – laidback and sociable. And it was nice that we didn't see any children begging in the streets – as many of you know, the high standard of education and health care in Cuba is something they are proud of.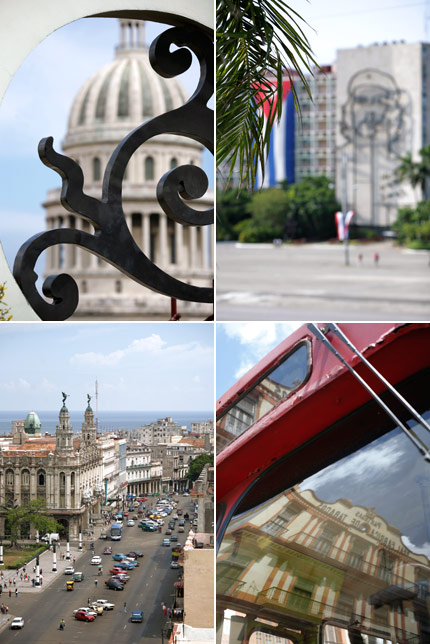 We stayed in a hotel just opposite the Capitolio – a great location to wander around the city. Havana is quite compact, so you can walk to many places and that's the best way to explore the city – it's also easy and cheap to catch a cab or city tour bus, but not that cheap because the prices for tourists are government controlled.
Having been granted World Heritage status in the '80s, Old Havana (Habana Vieja) is the most touristy area with many attractions. Many narrow streets and alleys criss-cross the area, mostly crammed with people due to the shortage of housing in the city; selling houses is not strictly allowed and so moving is difficult.
I found Centro Habana and Vedado (west of Old Havana) really interesting too – you will see a real bustle of everyday life in Centro Habana and lots of interesting architecture in Vedado. Further west of Vedado, Miramar is a more upper class area where many rich Americans used to live and now houses many embassies, shops and restaurants.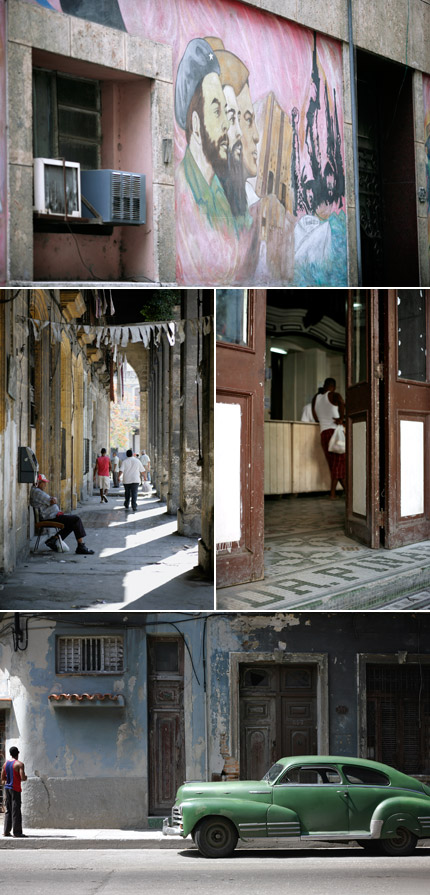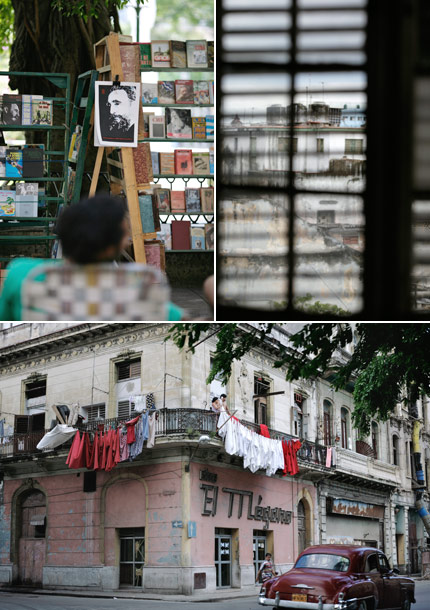 We did see the typical sights of Havana that we imagined – the crumbling colonial buildings, the huge '50s American cars, and people smoking cigars (except we didn't see that many people smoking cigars, I guess because they are very expensive even there). The mixture of Spanish colonial and '50s architecture – and not much newer than that – made it feel like a trip back in time (and it was nice to see the most people weren't using mobile phones :))
And you hear music on every corner in the streets, it's obvious that they have it in their blood and you can easily tell that it's a basic part of their national identity. I like Cuban jazz but enjoyed every performance I encountered (well maybe not so much the cheesy ones you hear at very touristy places…)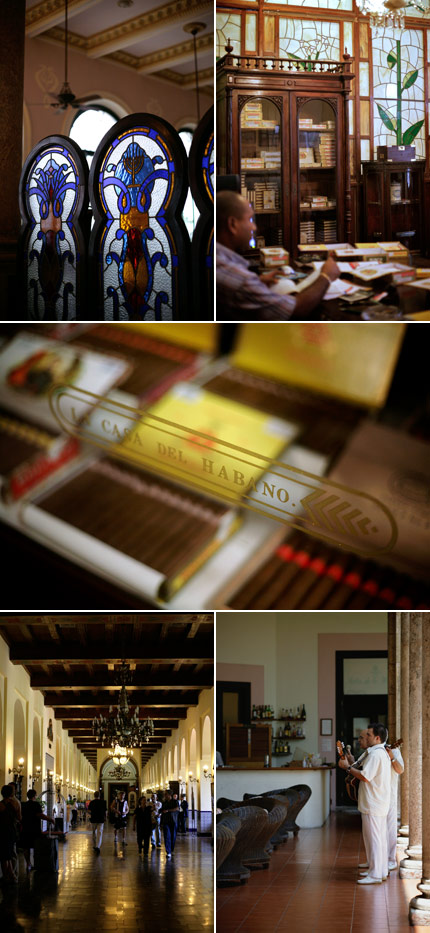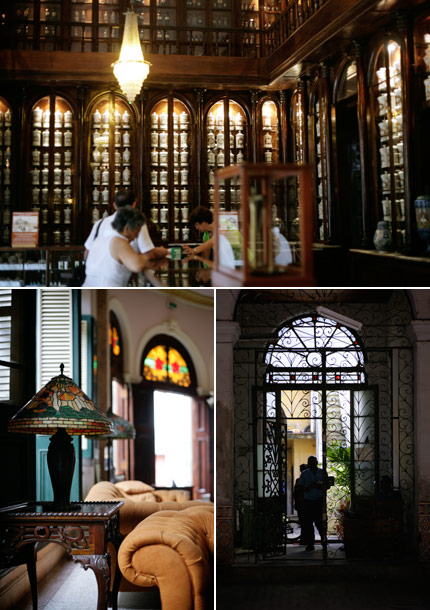 Havana is only 100 miles away from Florida – along the north of the city is the lovely sea front called Malecon where people enjoy fishing, swimming or just hanging out – we loved the view also, but it made me sad to know that especially after the Soviet Union collapsed, many people tried to flee on rafts to Florida (where many Cubans live) but never made it.
As tourists, you need to use a currency called CUC (convertible Cuban Pesos) in all hotels, shops and restaurants; Cuban people are paid mainly in CUP (Cuban Pesos) which will buy only the most basic supplies and their (allotted but often unfulfilled) government rations. Because of this, almost everybody is running some kind of sideline to try and get hold of more CUC to buy the necessities that they otherwise cannot get such as any imported goods or unrationed food.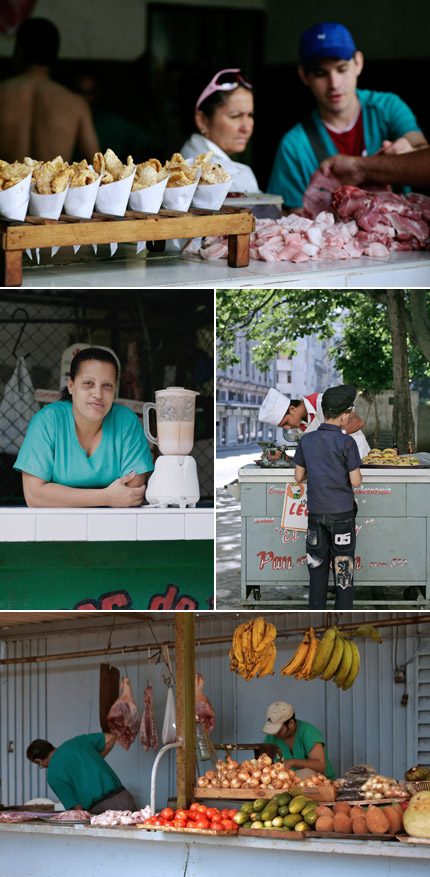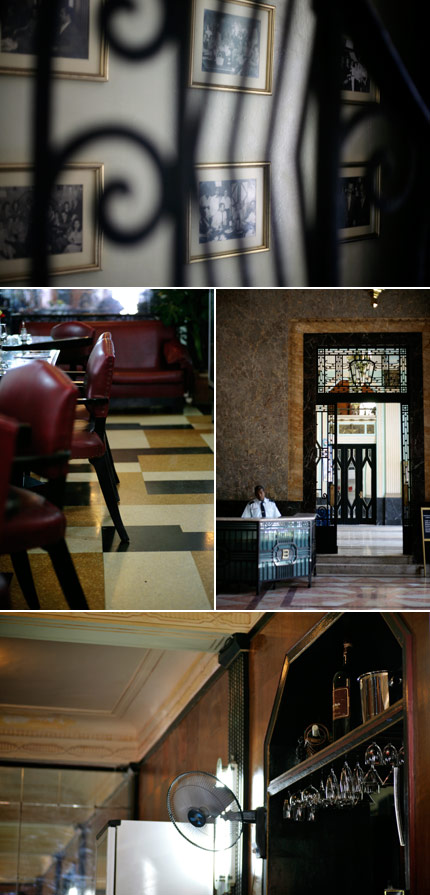 We didn't go there for an extravagant food experience, but we still enjoyed some lovely Cuban dishes like pork/chicken with rice and beans (Moros y Cristianos) as well as fresh fish and seafood (oh and lovely mojitos and the local beer for me :)) They share a great deal of Creole recipes, but Cuban food is not as spicy as other Caribbean cuisine. They have state-run restaurants and family-run dining rooms (although they have to pay heavy taxes for the privilege) called Paladares – we enjoyed delicious meals at both – but definitely loved the Paladares more, they are proud of what they cook and their friendly service (they are only allowed to serve 12 people at a time) makes the meal more special.
It's so unfortunate that we got sick at an early stage of our stay (we're pretty sure that it happened at one of very popular state restaurants) – after that, our bodies just couldn't take anything other than fresh fruit (which was abundant fortunately) so we have to leave any further food reporting for the next visit :)
Being so hot and humid, we ended up spending a lot of time in cafes to cool down – we especially loved the retro haunts still going since the '50s, although the grand sea view from the terrace at Hotel Nacional and a beautiful art nouveau setting at Hotel Raquel were just as good.

We took a day trip to Valle de Vinales in the west of Havana – they are known for their beautiful scenery and for producing the best tobaccos in the country. For me, it was fascinating just to see the countryside where people seem to have a very different life style from the city dwellers, the habaneros, and really interesting to visit a cigar factory and see some ladies skilfully rolling cigars with such charming smiles (but the factories are all state run so we weren't allowed to take any pictures).
It was sweet to learn that many of the cigar brand names such as Montecristo or Romeo y Julieta came from the stories that the overseers at the factories used to read to the workers in the days when the literacy rate was very low and no other access to books, their work was made more enjoyable by hearing classic books… like The Count of Monte Cristo and Romeo and Juliet. We don't smoke cigars ourselves but brought some back for our friends and everyone seems extremely happy with the quality :)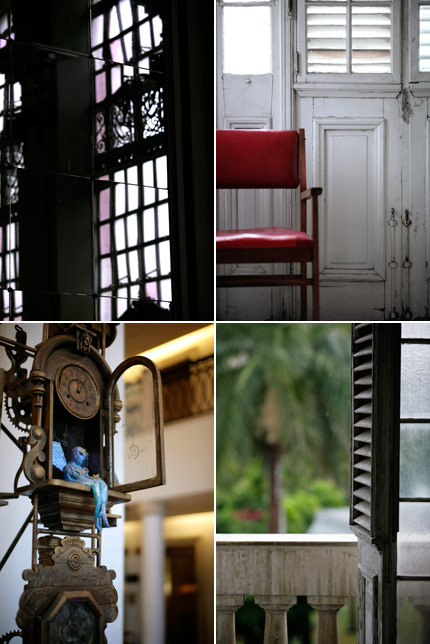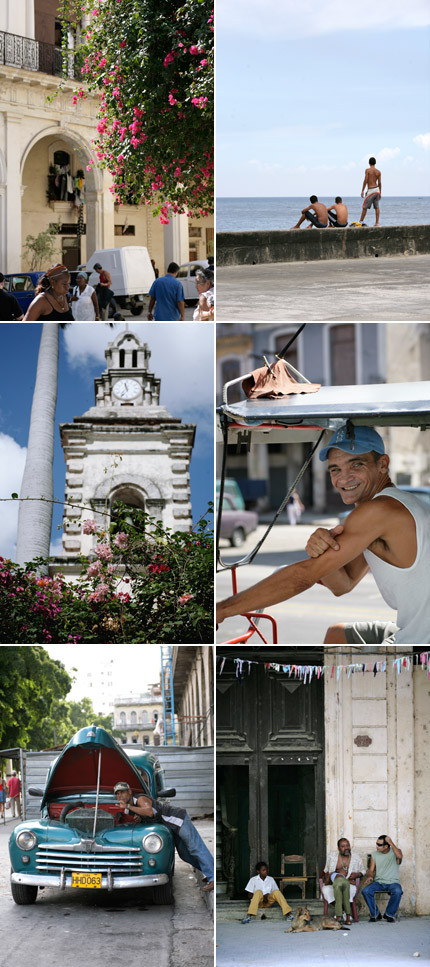 I felt that the Cubans are warm, proud and strong minded people – it was obvious that in some ways everyone is struggling to get by, but they didn't make us feel that way. Of course I don't know enough about how they really feel, but they have much more to offer than just the Buena Vista Social Club and the iconic images of Che :) and I'm looking forward to going back again sometime.