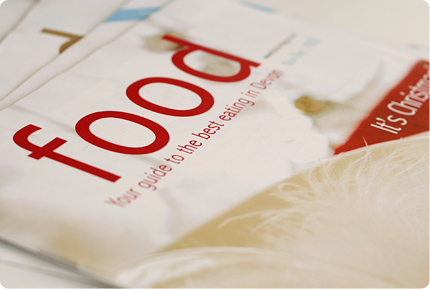 Eat - and Read - Locally
28 November 2005
Since we moved out from London, we've been more and more conscious about buying local produce. It's not because somebody told us we should, but we naturally started feeling that way – seeing farming as we travel locally seems to instil a connection with local produce. After all, why buy food that has travelled across the country (and often across the world) when you can get it (and much tastier!) from producers on your doorstep.
We can get wonderful produce in East Anglia (which covers Cambridgeshire, Norfolk, Suffolk and Essex), but if you live in the UK and consider yourself a foodie, you would know that Cornwall and Devon are definitely among the most desirable places – especially for seafood. Rick Stein is one high-profile resident whose restaurant has helped to promote food in the region – and the general level of food-awareness there is definitely higher than in most other places.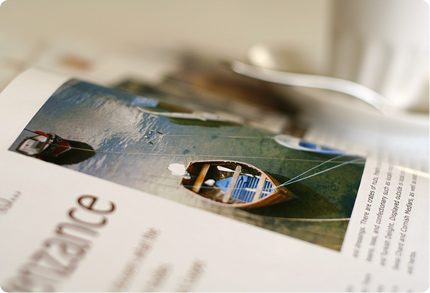 I've recently had the pleasure of working for a local food magazine called food based in Devon – they publish bi-monthly in Devon and Cornwall. I was asked to take a Christmas issue cover shot as well as doing the styling – it was a challenge but I really enjoyed it and I was happy to be a part of the local (albeit not to me) food scene. It's not a big magazine, but I was really impressed by the amount they cover – cooking tips from top chefs, interviews with local producers, markets and food events, where to eat out and travel guide – I wish we had such a good local food magazine in our area! So if you live in Devon and Cornwall, grab a copy (it's free!) from nearby cafes, restaurants, Waitrose or Habitat, as well as farmer's markets. They are currently running a campaign: 'Be a local foodie – support local food and farming'.