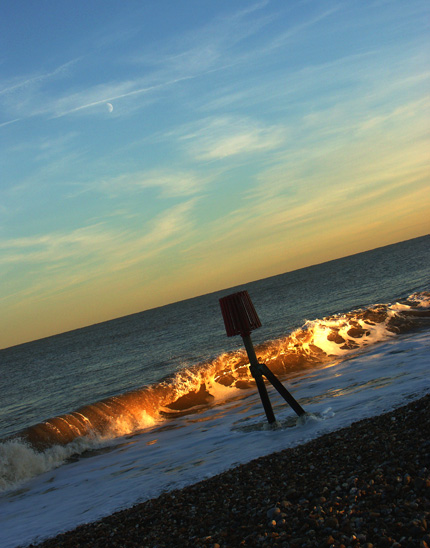 Modern British... or traditional?
11 March 2005
It was my first time ever as a student in the kitchen – I think I was sort of interested in taking classes, but never quite enough to actually do it. Since we moved out of London, I gradually started eating/buying more and more local food. I don't know what exactly made me do so, but I just started feeling uncomfortable buying fresh food from supermarkets – and fortunately we can get decent fish/meat or fruit/veg locally. Somewhere along the way, I got to know about this local cookery school which had quite a good reputation – and I have a lovely friend and neighbour who is a wonderful cook and was also keen to take a day course with me. The school is always popular and you need to book quite far in advance – they are listed in the book A Place to Cook, which covers good cookery schools all over the world with lots of beautiful pictures. The school has so many different courses (day or weekend) and it was hard for us to choose, but we decided to go for Modern British.
Situated in Aldeburgh – which is a pretty town on the Suffolk coast (I took the main picture on the beach) – the school is in a nicely converted Victorian house; the kitchen itself was typical modern country style and very comfortable. It is run buy Thane Prince, who has been a food journalist more than 20 years, including for the Daily Telegraph; and also Sara Fox, who runs a lovely restaurant called The Lighthouse just opposite the school. They were both really good teachers and also very funny!
We were expecting some sort of culinary lessons like filleting or jointing, but rather, it was more demonstration based – which I thought was fine as nothing on the menu (listed below) needed special skills or techniques!
Here's what we cooked:
Chocolate eclairs
Cheese straws
Quail eggs with cumin salt
Pea soup with cod fillet
Brine-cured pork with orange roasted beets and mashed potatoes
Brown bread ice cream
Lardy cake
Egg custard tart
We made the eclairs and a few types of bread first – one of them was called Lardy cake, which I had never heard of… (I actually didn't know the word 'lardy'!) When they put the white block on the worktop, I wasn't sure what that was – but when I knew it was lard, I was horrified by the quantity (and started thinking about the Fergus Henderson book)! I was still thinking 'I can't eat this' when it came out from the oven, but it was surprisingly delicious and I loved it! The currants go well with the sweet dough and it wasn't as greasy or lardy as I thought. Hmm, I'm becoming more and more English…
As you can tell from the menu, we didn't do any fancy dishes – well, I guess that's what British cooking is. However, I could appreciate how important it is to use the best possible local ingredients – the roasted cod fillet was simply beautiful and very meaty (I don't think you would normally use this word to describe cod, but it was) and melted in my mouth! The pork belly was so flavoursome with lovely crackling… and the brown bread ice cream! I could eat it every day!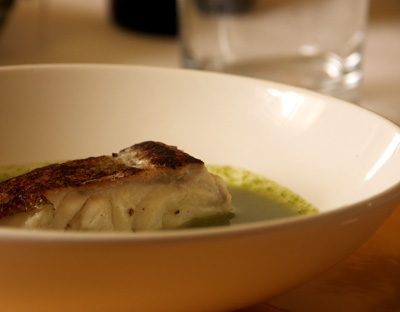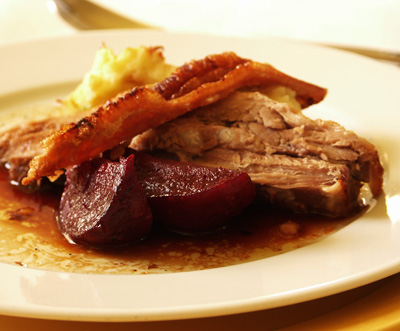 Overall, it was very enjoyable, even though perhaps not as hands-on as we had been expecting. Thane and Sara (and the other staff) were enjoying both the cooking and sharing the meals with us – the long lunch was accompanied by very interesting stories from them (including some about well-known chefs!)
There are many pretty towns and villages in this area – I recommend that anyone who can should spend a long weekend taking in English countryside…