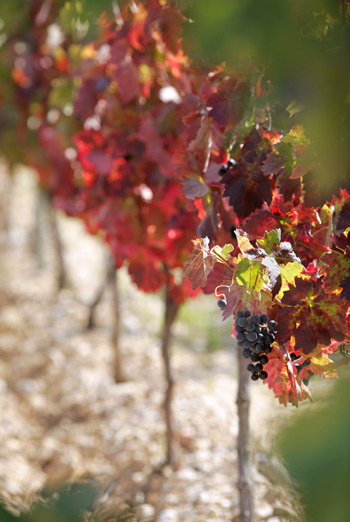 Basque Snaps
20 October 2009
It's been a few weeks since we came back from our motorbike trip to northern Spain – the weather here in the UK is now definitely on the depressing side, so I'm trying to remember the gorgeous weather we had while we were there. We've been to quite a few places in Europe by motorbike (I'm the pillion by the way) – Stockholm to the north, Florence to the south and Barcelona to the west – there are always interesting places to visit, but time is always an issue, as it takes a long time to cross Europe by road.
After my wonderful trip to Madrid and southern Spain last summer I've been wanting to go back to see all the friends I made, but all we could squeeze in was just over a week and there was no way to make it that far. So, as a compromise we decided to head to northern Spain, or more specifically the Basque country. I've always been interested in this region's rich history and unique culture – and as many of you know, the Basque region is famous for wonderful food too.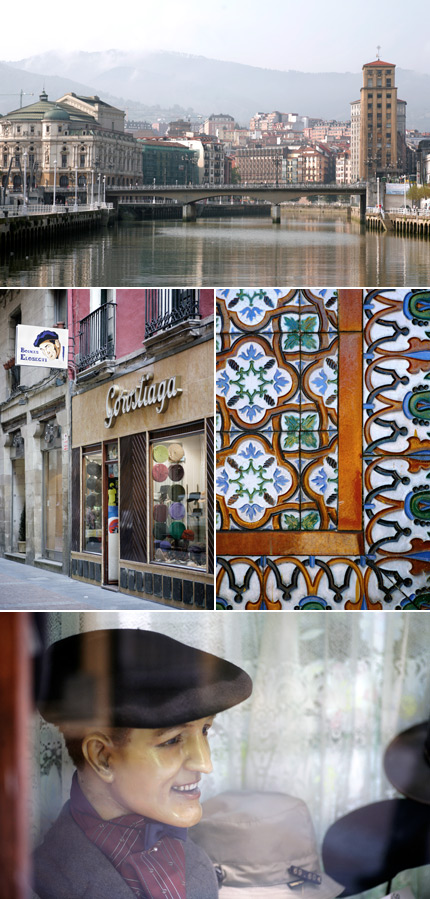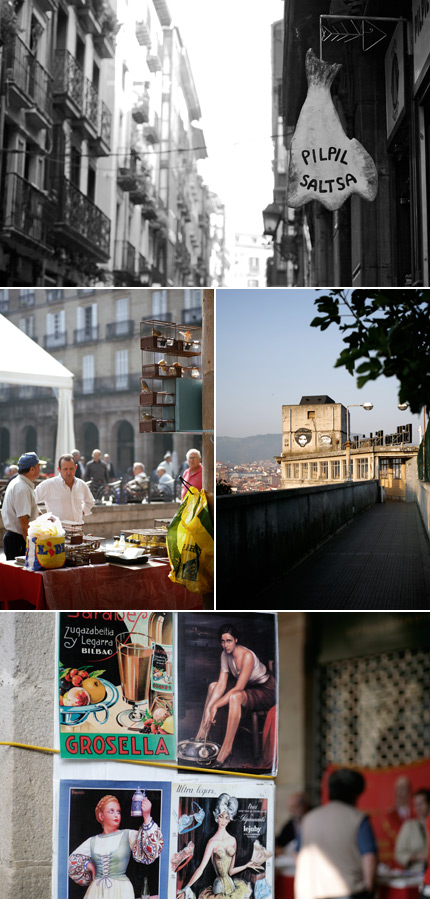 After a quick overnight stop in Bordeaux, our first 'base' was Bilbao – the de facto capital of the Basque country. To be perfectly honest, I didn't quite know what to expect from this industrial city (of Guggenheim fame), but it had such a great atmosphere – we loved the laid-back feel and just like everywhere else in Spain, people were really lovely.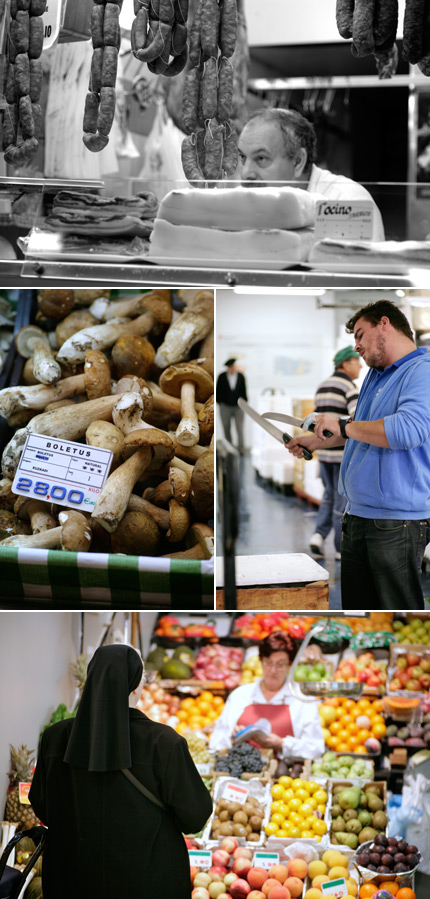 Among all the sights, the Ribera market is a must if you'd like to get a taste of what great produce this region offers. It's a huge food market set in a historic building in the old town. They sell everything, but the fish and meat floors are especially impressive – I wish we had a great market like this near us!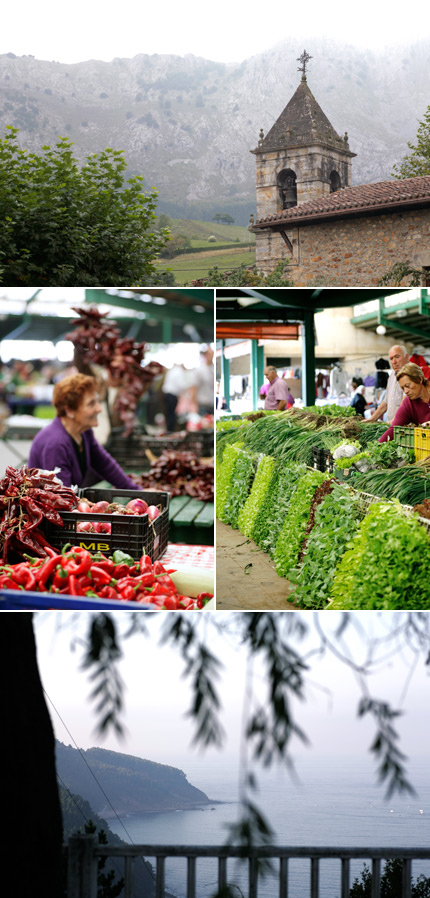 We enjoyed some delicious pintxos (the Basque version of tapas) both in Bilbao and San Sebastian – I'm not going to give any specific recommendations as our stay was short and I don't think we tried enough places, but Brett has written a great review of the pintxos bars in San Sebastian. However, the place I was most looking forward to visiting this time was a restaurant called Etxebarri. The restaurant is in a very pretty village at the foot of a mountain – when we arrived in the car park we could already smell the mouth-watering aroma from the grill in the kitchen.
I learnt about this place when I read Pim's post a few years ago, and I've been wanting to visit since then. I knew there are many 'starred' restaurants in the area – and I thought about trying Mugaritz at first, but being fan of simple delicious food (which this restaurant has become famous for) I opted for Etxebarri. (it would have been better if we could go to both but we have to wait until next time!)
I won't go into too much detail of their food because Pim did such a great job (and I didn't even take my camera out there) but we enjoyed every dishes – they were absolutely wonderful. I felt happy that the chef has taken grilling to such an art form and pays tribute to the best ingredients. I'm already looking forward to going back, hopefully I can book a table as easily as this time…
We enjoyed some fantastic rides along the coast too – if you have a car/motorbike, you should visit some of the little fishing villages from Lekeitio to Mundaka and Bakio – the scenery is stunning.
On the way from Bilbao to Guernica (a town famous for the Picasso painting) we stopped in a town called Amorebieta. We probably wouldn't have done so otherwise, but prior to our trip I was talking to the lovely Aran, who is from the Basque country, about where we should visit in the area. She was most helpful and gave me many recommendations, and let me know that in her hometown of Amorebieta, her family have run a patisserie for nearly 60 years. I've never met Aran in person (and I'm really looking forward to doing so one day) but having seen the wonderful pastries she makes, we just had to go :) Her auntie Miren was there when we visited – and although all I could tell her in Spanish was 'I am Aran's friend', we enjoyed some delicious cream puffs, cakes and biscuits on the way to the coast…
We happened to visit the weekly market in Guernica too – I was excited to see everyone was selling my favourite Guernica peppers (similar to pimientos de padrón) as well as Piquillo peppers. I knew we couldn't carry anything when travelling by motorbike (I'm only allowed a pair of jeans and couple of t-shirts!) but couldn't resist carrying back some dried Piquillo peppers from here.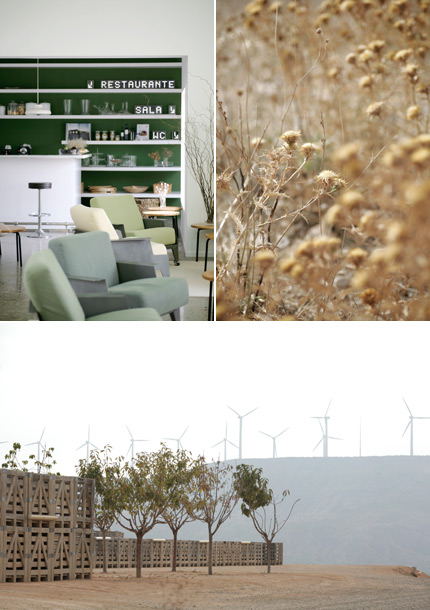 We managed to visit the Navarra region as well which sits south of the Basque country. I have wanted to go there since I found this beautiful hotel on my favourite site. I loved the middle-of-nowhere feel (and the hotel was indeed in the middle of nowhere) and it was lovely to explore the area which was quite different – barren, but very beautiful.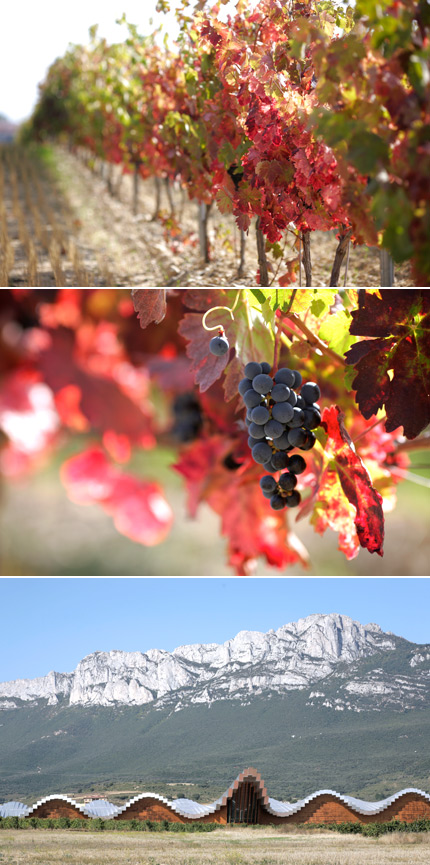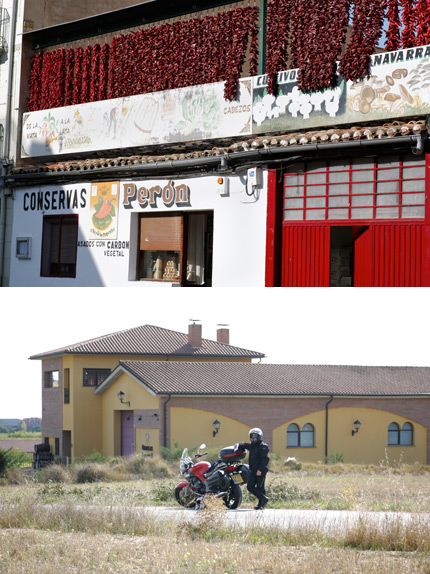 On the way to Navarra, we travelled through the Rioja region – it goes without saying how many vineyards we saw, sadly we didn't have time to stop for winery tasting but at least enjoyed the beautiful scenery.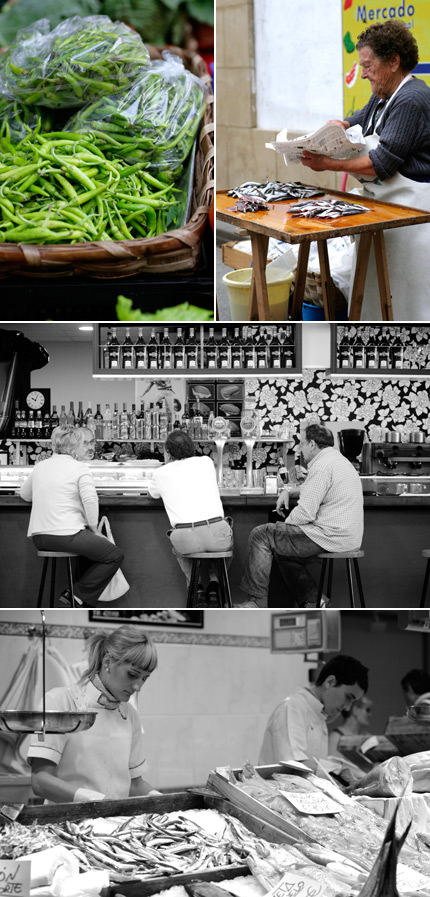 The last place we stayed before the long journey back through France was San Sebastian – it's a very pretty historic seaside town – they have a great market in town centre which we enjoyed visiting, although somehow it felt quite touristy and we didn't explore as much as we should have done…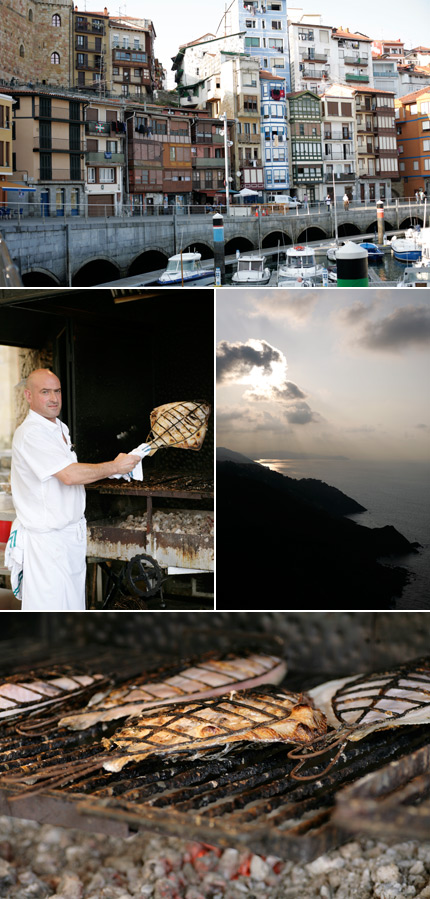 During our stay there, we headed along the coast to visit a small town called Getaria, home to a couple of popular fish restaurants that Pim and Brett have written about. We had a lovely lunch at Kaia Kaipe (we sneaked into Elkano and it looked great also) – when we arrived, they were just starting to light their trademark grill which made us even more hungry! They didn't have any sardines on offer on that day :) but we had wonderful hake and sole – the fish were so fresh and juicy, my glass of Txakoli didn't last long :) Like Etxebarri, this is definitely my kind of food, taking pride in simplicity and quality of ingredients – so that's another place I need to go back to.
Having driven through the region, you can easily see how the changing landscapes of mountains, plains and sea lend themselves to the wonderful produce we experienced. There were many more places we wanted to visit, but that was all we had time for – hopefully we'll have another chance to go back to this beautiful country soon…