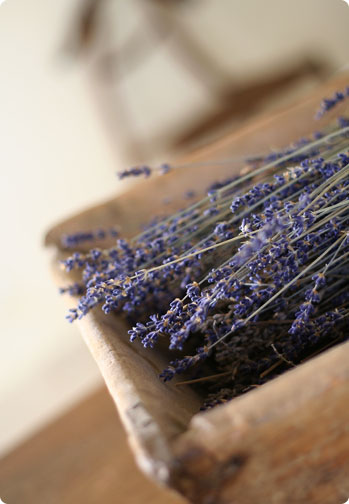 Two Weeks in Provence - In and Around St Remy
14 October 2005
We're back from our motorbike trip to the South of France – with lots of dead bugs on our helmets, really sore bottoms (having a bony bottom doesn't help) and some extra weight – due to the abundance of good food!
We've been to most places in Europe by motorbike and this time we managed to ride (I'm the pillion by the way) about 1,200km in one day from Suffolk to Provence, it took more than 15 hours! We know it's a shame not to stop at places on the way as that's one of the best things about driving around – stopping at pretty little villages, finding scenic view points that you never find in the guidebooks – but this time we didn't really want to wear our bike gear every day (at least for me, just wearing it is hard work) and so decided to get it over with in one go.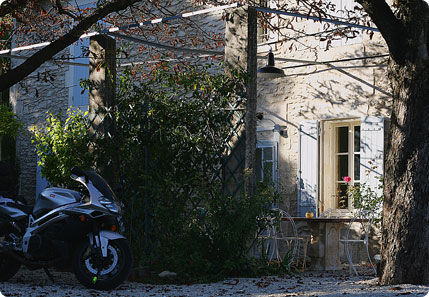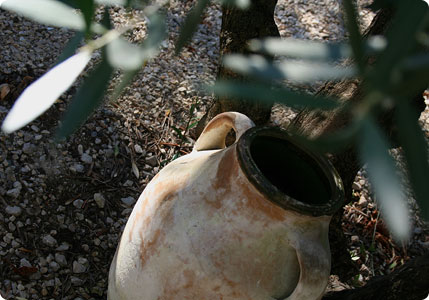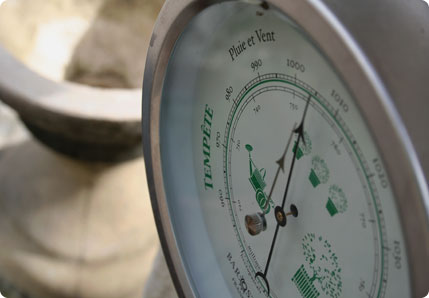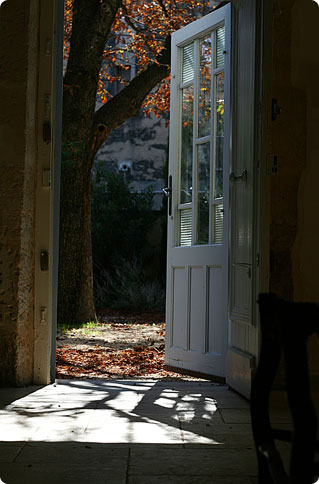 The weather was lovely throughout our stay and we really had a good time there – our generous neighbour friends Neil and Cheryl let us use their gorgeous house in St Remy de Provence – a lovely little town at the foot of the rocky Alpilles (small Alps). Although their place was a little too big just for the two of us (!) it was really lovely and I especially liked the kitchen as you may guess. Cheryl is a great cook and she has taken some of her vast collection of cookery books from the UK down there – which made me even happier during the stay.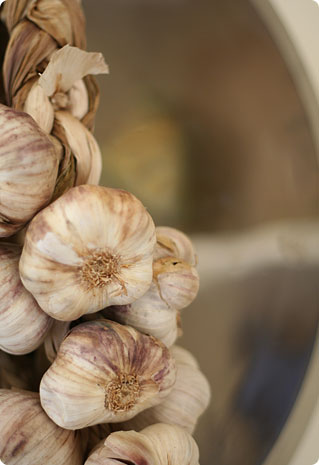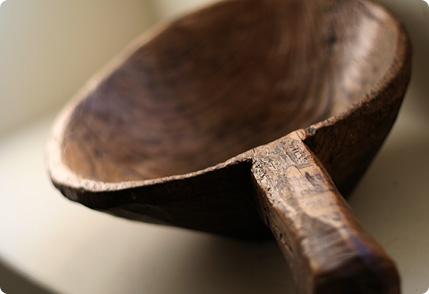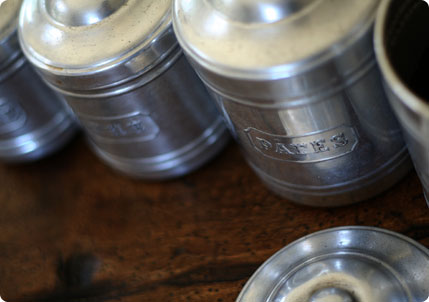 As well as the beautiful scenery, needless to say we enjoyed wonderful food. You only find things that are in season so we missed the famous Cavaillon melons! We had quite a lot of fish/seafood this time, though – the local fishmonger in the town has a really good selection, but even the supermarkets have good fish (which never happens in the UK!) We visited some markets in Provence and also in Barcelona where we took a short trip to while we were there, it just reminded me of Japanese fish markets where you find loads of different types of prawns, crabs, clams, squid, octopus, sea urchins etc etc (homesick again). So we didn't eat out much, I was just happy to get some fresh ingredients from the markets, try some of the recipes from Cheryl's Provencale cookbooks and enjoy them in their lovely garden! By the way I've never had so many fresh wild mushrooms (especially ceps) at once, I was definitely very happy :)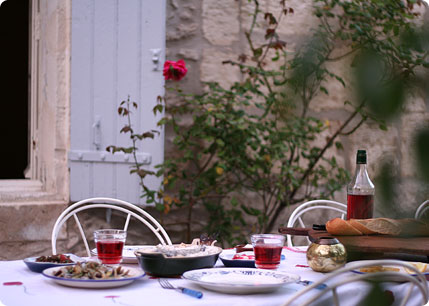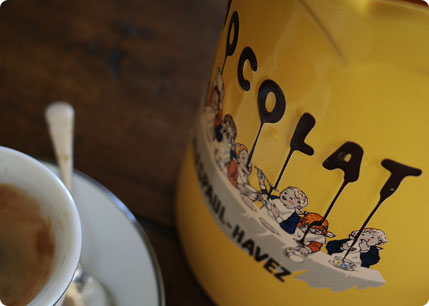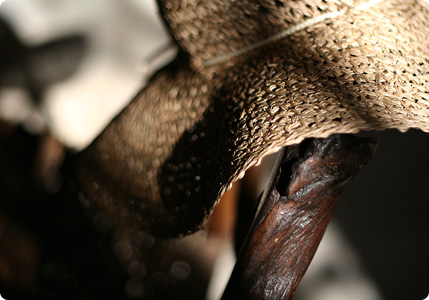 On the sweet side, the chocolatier Joel Durand is a must visit in St Remy. I'm not normally a big fan of truffles, but I really liked the subtleness of their flavours. They have a good selection of preserves too, and I was impressed by the numerous flavours of cocoa powder, they all sounded so tempting! Oh, and if you fancy cheap local wine, bring your own bottle (or whatever you have in hand) to the wine shops and they will fill it up for you from the gigantic vats. They all cost less than 2 euros per litre and they weren't bad either!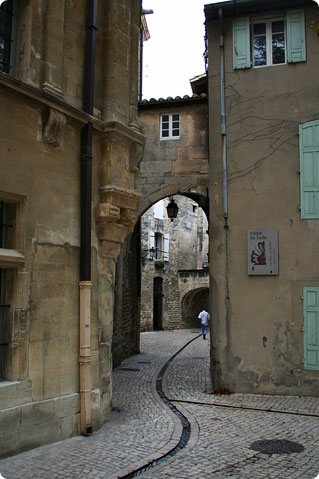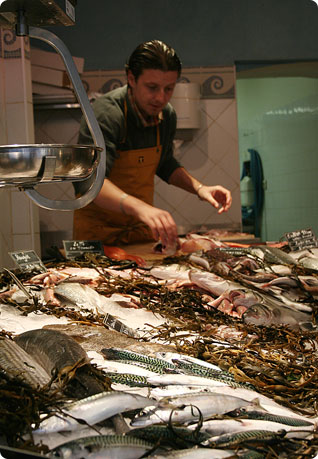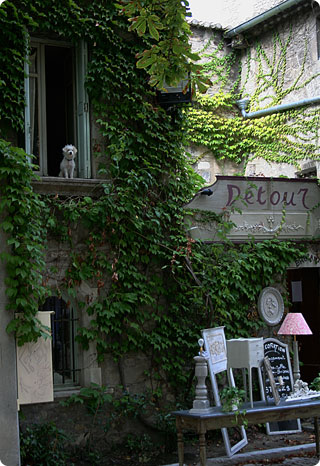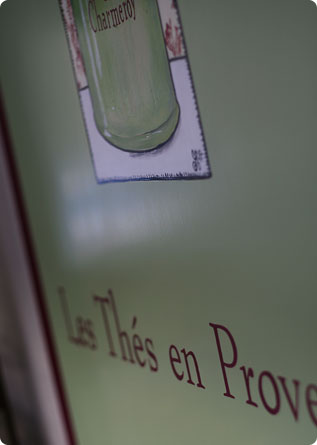 The picturesque village of Les Baux is situated just 10 minutes drive from St Remy – it's up in Les Alpilles and it looks spectacular when seen from the neighbouring mountains. It's obviously quite a touristic place, but it doesn't feel that way as much as it could (if you know what I mean) and worth visiting.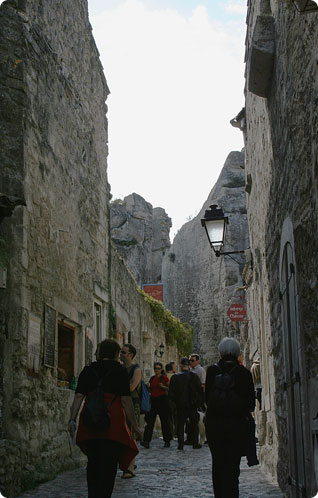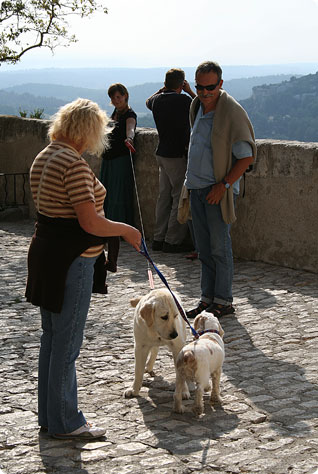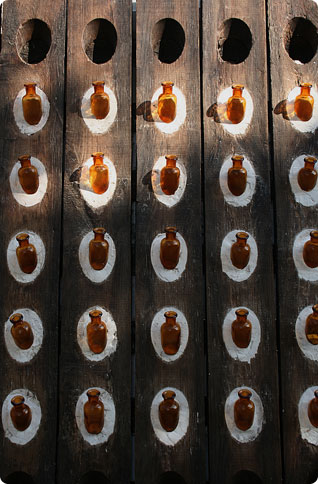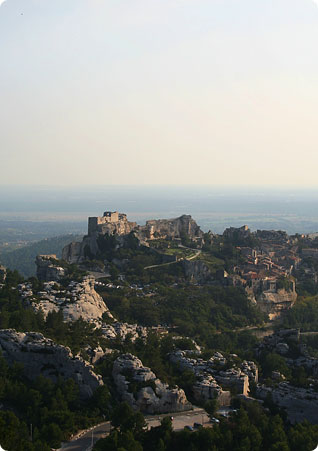 I was going to write about this trip in one post, but realised I couldn't possibly, I've taken too many pictures! So bear with me for maybe a couple more posts about it – more photos of Provence and Barcelona coming up.