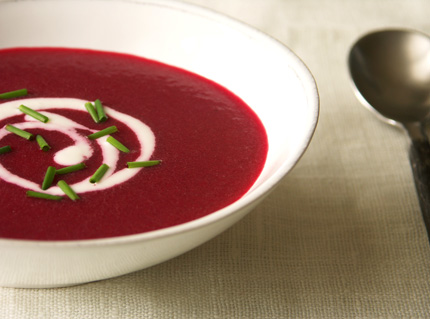 It's Cold Outside...
20 February 2005
We've had cold, wet, miserable weather (even snow) recently – which isn't uncommon in this country, as you might know. I really needed warm, comfort food to get through this, so I made beetroot soup for lunch. I know some people are put off by this bright red root vegetable – I wonder if that's because they are so used to eating them out of jars of vinegar.
I just like a plain taste for this soup. No vinegar, no garlic, just with onions and vegetable stock. I really like the earthy flavour (and the vibrant colour of course) – it reminds me of simple, yet delicious, Japanese meals.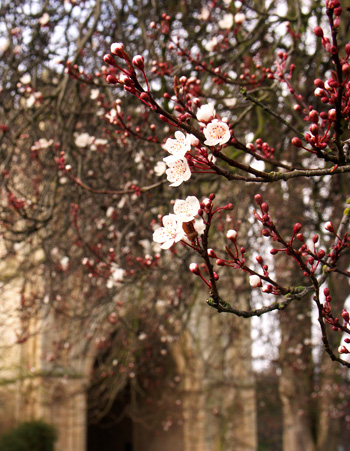 It's still cold, but spring is definitely coming – as you can see from this first blossom I saw today!