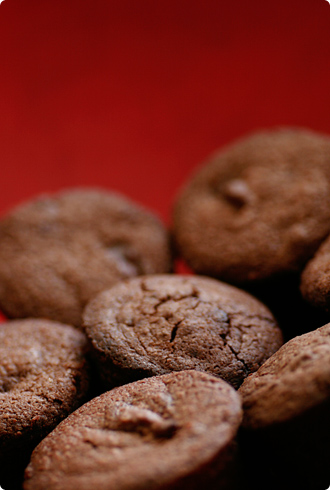 Menu for Hope III - Amai Story
11 December 2006

Yes, it's that time of year again – Pim and other regional hosts have been busy organising the Menu for Hope III fundraising campaign. Last year we raised over $17,000 for UNICEF; this year, the money raised will support another worthy cause, the United Nations World Food Programme.
MfH III promises to be the most successful yet, with some fantastic prizes on offer from food bloggers all over the world. This year, I'm offering some fabulous sweets created by these talented folks at the Amai Tea & Bake House, AKA Kelli and Andrew of Lovescool.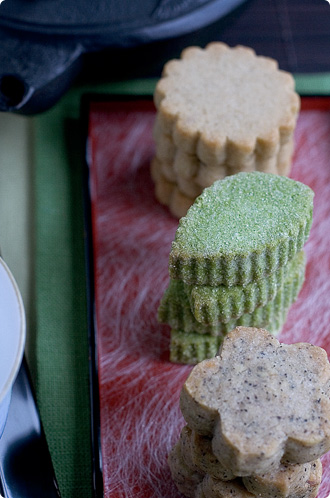 I still remember when Kelli first wrote to me to tell me that she liked my photos – it must have been nearly two years ago and since then we've been talking… mainly about sweets :) Kelli and Andrew used to work in IT, but they have now realised their dream of opening a bakery. As you know if you're a follower of their site, they launched the Amai Tea & Bake House just about a year ago (Amai means 'sweet' in Japanese) – their collections are expanding, but currently focused on cookies and brownies.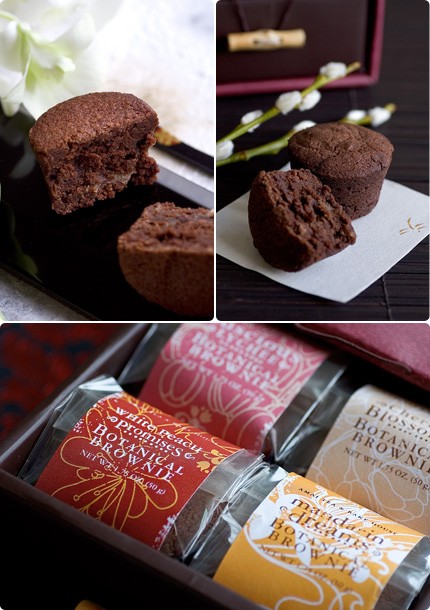 Everything is handmade, using only the highest quality, all natural ingredients. The cookies are moist, crumbly and full of flavour – the combinations are absolutely spot on, chai almond, earl grey & currant and green tea flavours being my favourites :) In fact, their green tea cookies were recently featured on the Rachael Ray Show! And their wonderfully moist dark chocolate brownies are studded with exotic fruits, for example lychee or white peach – they are rich, chocolatey and so delicious!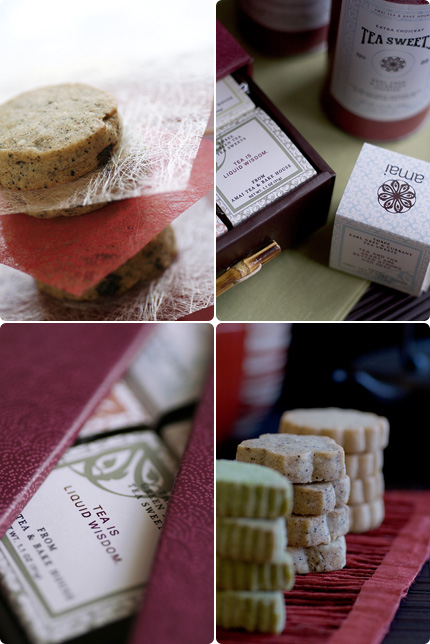 I recently had the chance to work for them, taking photos of their products for their website (as you can see, the packaging is just as exquisite as its contents), it was such a pleasure sharing their passion – especially for me as a sweet fan :) I couldn't help sharing these gorgeous sweets with my friends and all the feedback was fantastic – although some didn't want to bite into them as they look so pretty :) Their products are only available in the US at the moment, but I'm sure it won't be long before I can buy them here in Europe… They are working towards opening their own store next year, even more exciting news for the New Yorkers out there!

So, my prize is 1 box each of
the code for my prize is EU31, so make sure you include it when you make your donation! You can read the small print below but meantime, if you aren't a sweet fan (gasp!) there are plenty of other great prizes on offer at Pim's site. Alternatively, you can see the Europe and UK round-up at David's site.
Thank you so much for all your support!

Here's what you need to know…
Go to the donation page at http://www.firstgiving.com/menuforhopeIII
Make a donation, each $10 will give you one raffle ticket toward a prize of your choice. The code for my prize is EU31. Please specify which prize you'd like in the 'Personal Message' section in the donation form when confirming your donation. You must write-in how many tickets per prize, and please use the prize code—for example, a donation of $50 can be 2 tickets for EU01 and 3 for EU02. (Please use the double-digits, not EU1, but EU01.)
If your company matches your charity donation, please check the box and fill in the information so we could claim the corporate match.
Please also check the box to allow us to see your email address so that we could contact you if you win. Your email address will not be shared with anyone.
Check back on Chez Pim on January 15 for the results of the raffle.