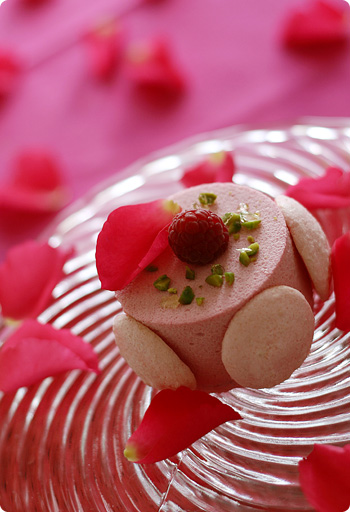 Nordljus turned One!
13 February 2006
... more than a week ago. It seems to have gone so quickly and I'd like to thank all the readers of this site for your support – I've been inspired by all your feedback and I'm sure I'll continue to be so!
Wanting to make something to celebrate this small anniversary, I got some ideas from my old books/magazines and conjured up this pink cake. I hoped it would look suitable for a birthday even though it doesn't have a candle on top – however, when I took the pictures of it, I realised that it looks much more like a Valentine cake (!) so I'd rather use it for a Valentine dessert suggestion :)
This cake consists of pistachio mousse inside covered with raspberry mousse and pink macarons. I made pistachio praline and put it into the mousse as well as scattering some on top, it really adds a contrasting texture. The base sponge is also made with pistachio – although this combination is rather classic, I really like the rich nutty flavour and subtle tang. You can add chocolate of course, as I did here, all the flavours work really well and if it's for Valentine's day, it must be even better to add a rich, romantic touch :)
As an extra thank you to you all, I've made some desktop images with pictures from my previous posts and my photo blog – each one has four sizes so I hope you find one you like and that it will fit on your monitor!
 
FOR FOOD LOVERS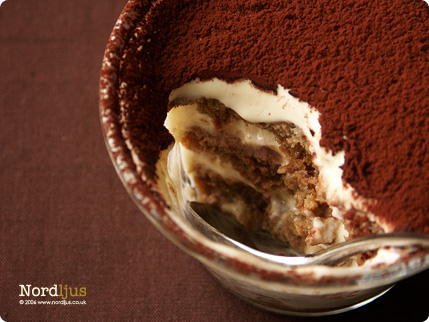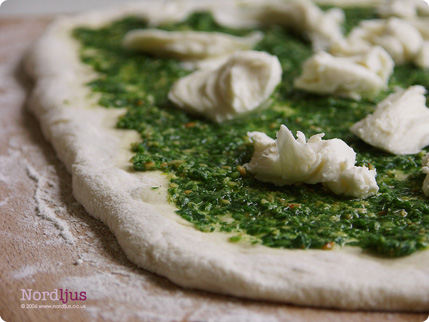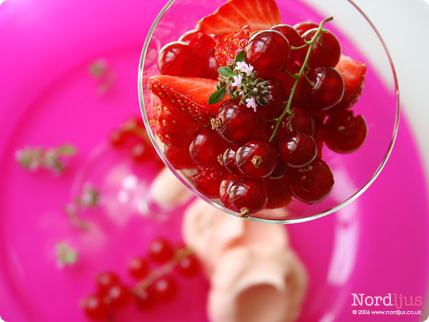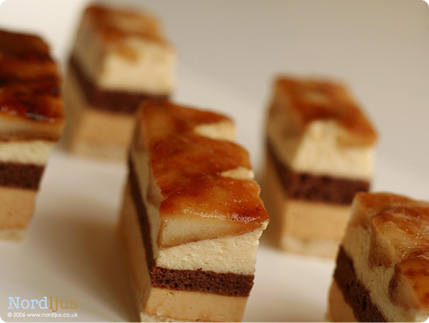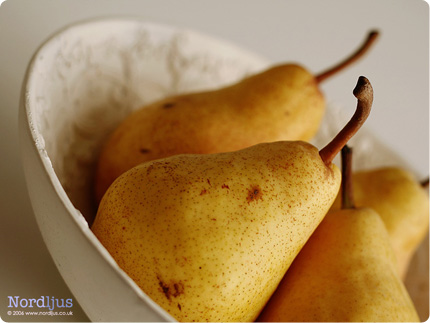 FOR FRENCH COUNTRY STYLE LOVERS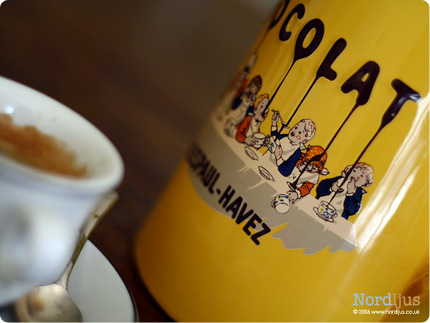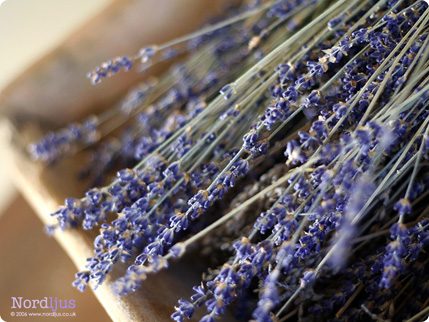 FOR ENGLISH BEACH LOVERS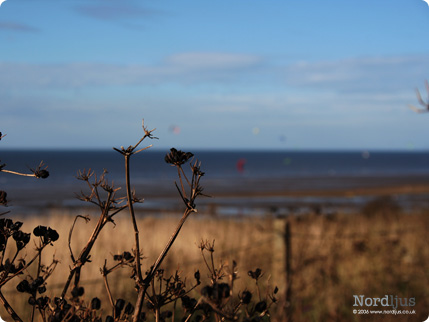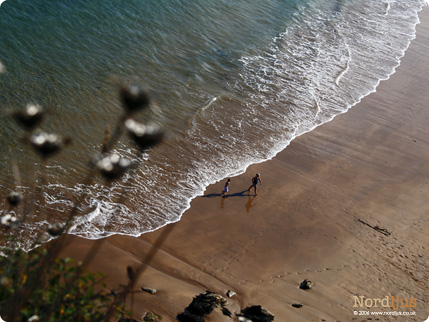 FOR (NAUGHTY) CAT LOVERS