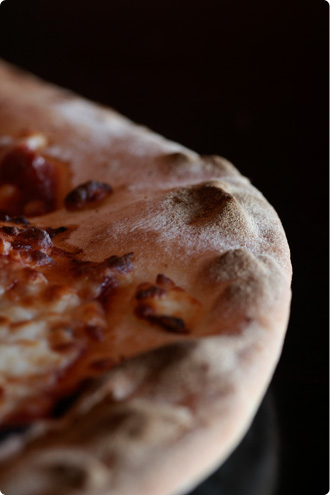 Cheese Maker Nights in LA
22 January 2007
I know this post is somewhat overdue, but I wanted to share the experience I had a couple of months ago in Los Angeles – working for a hip Italian cafe/deli called Cube.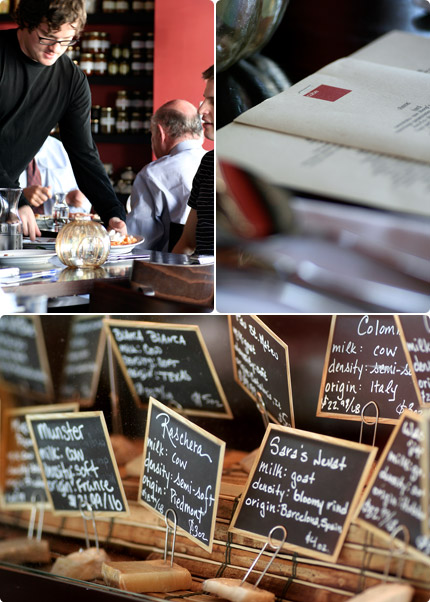 Let me explain their background a bit first. The Italian owner, Alex, started Divine Pasta Co as part of his college project 15 years ago. It went so well that he expanded it and started making pasta full time. In the beginning, it was just a small factory – then the people in the neighbourhood could see fresh eggs and semolina being delivered and started knocking on the back door asking if they could buy pasta for their homes. So Alex put in a little register and started selling bulk pasta out of the back of the factory.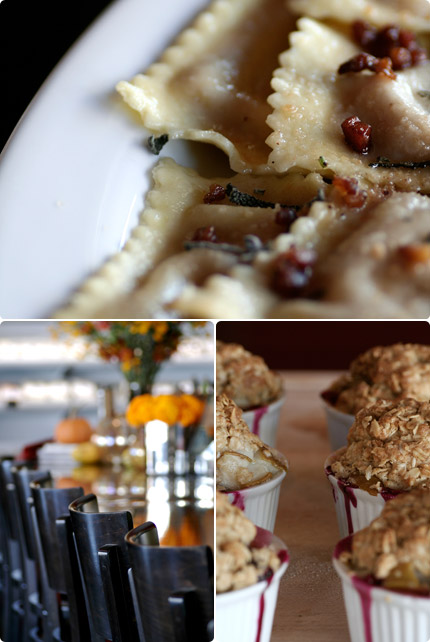 Cube is a fairly new venue, which builds on the success of the Divine Pasta Co brand – a cafe/marketplace/cheesebar focusing on small farm, artisan crafted products primarily from Italy and California. Rachael, the gourmet buyer of Cube, contacted me to let me know that they were planning an exciting event, a 'maker night', inviting some of the best artisan cheese makers in the States. She wanted me to take part in this event, by way of taking pictures both of the event itself and preparation for it.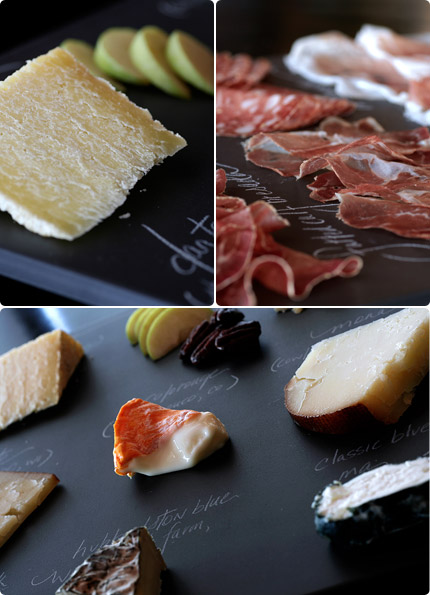 The event was on for two nights (plus a 'makers welcome night' beforehand) – they created a special menu for it, focusing on cheeses from these makers, who came along to talk about what they do:
MouCo Cheese Company, Colorado
Cedar Grove Cheese, Wisconsin
Westfield Farm, Massachusetts
Sprout Creek Farm, New York
The menu also included wonderful charcuterie from Fatted Calf – who unfortunately couldn't attend.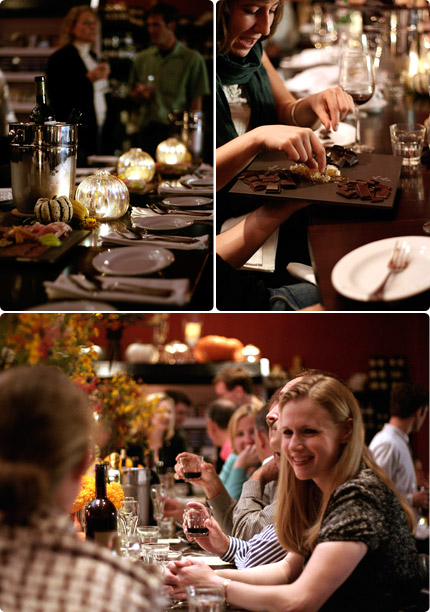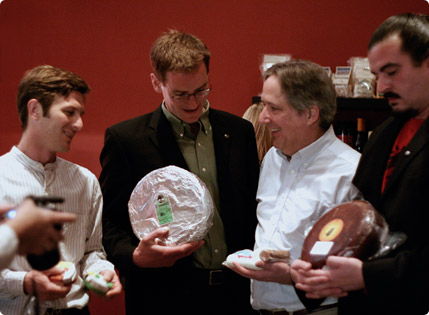 Cheese makers comparing notes
I was lucky to taste all the dishes and loved them all :) I'm actually not a huge cheese fan but was totally inspired, not only by the dishes themselves but also by hearing about the care and attention the makers put into their products.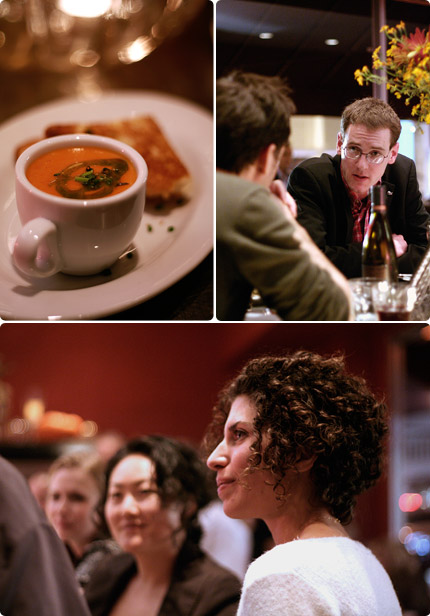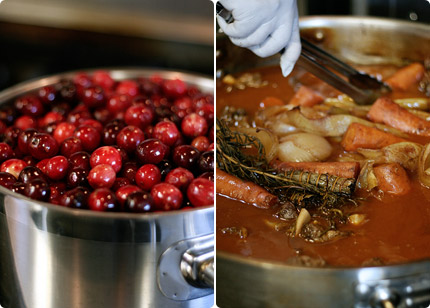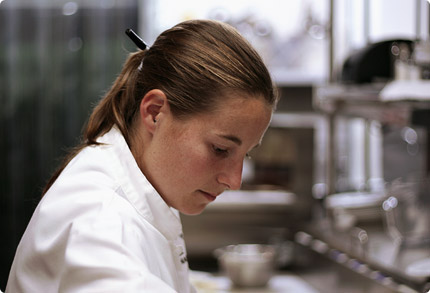 Head chef Erin in the kitchen
As well as raising the profile of artisan producers, the event was also a fundraiser for the Slow Food in Schools project – a representative of the project was there to explain more about their work promoting healthy food in schools. Over $4,000 was raised! Cube is planning some more exciting events in the future, so be sure to stop by their site.
Rachael told me that she loves the idea of making the world smaller, and talking to people who love food as much as she does really makes it feel so. I'm so happy that I was part of the project and could share in their passion for good produce.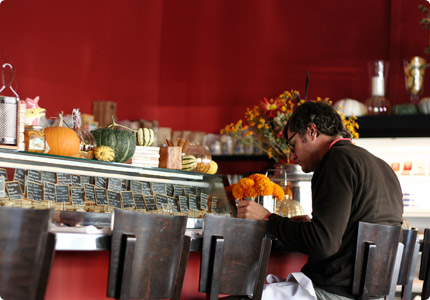 The week I spent with them was great fun (including this outing to the farmers market). Rachael gave me loads of recommendations for things to do in LA – not just foodie places :) – but I simply didn't have enough time to explore the city… I'm hoping to go back there some time soon so I must make a really good plan for next time :)
As a matter of fact, they're exhibiting at the Fancy Food Show in San Francisco at the moment (Sam's been there) – the show is open until tomorrow (23rd) so if you have a chance to visit, don't miss their stand!
Lastly, I wanted to thank all of you who nominated/voted for me for the food blog awards. I don't seem to be very good at being in a competition (find it a bit too stressful) – but it doesn't mean that I don't appreciate your support and all your kind feedback, so thank you and I'll try to keep the posts coming :)