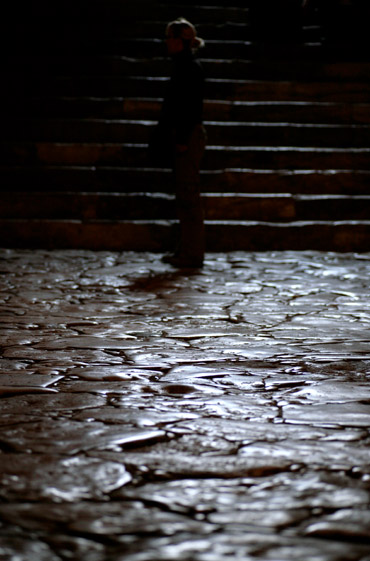 Istanbul Snaps
1 November 2007
My suitcase hasn't even been put back in the loft, and here I am packing it again… Despite the fact that I absolutely hate flying, my love for travelling seems to outweigh this.
I'd like to thank my fellow bloggers in LA and NYC who took time to meet me as well as look after me – I had such a lovely time with you all and can't wait to go back again.
I had a wonderful time in Istanbul also – I was there to work on an exciting project called Pukka Living – it's a new website about modern living in Istanbul (they are fully launching soon so watch the site for updates!). I was lucky to meet some exceptionally talented artists through this project – they truly reflect how exciting this magic city is and will be. As well as working on this project, I really loved the people in Istanbul – they are so warm and hospitable, everyone has such a wonderful smile which I'll never forget :)
And once again, meeting up with some lovely food bloggers was a privilege for me – thank you everyone!
I'm off to Japan tomorrow – I didn't even have my first camera last time I was there, so I'm looking forward to taking some pictures in my home country. Thank you so much for all your kind notes and I'm sorry I'm extremely slow getting back to you – I'll try to write back when I return to the UK, see you in a few weeks and hope you are enjoying the lovely autumn season.